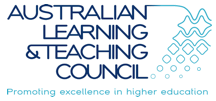 Contact us for more information about SPARKPLUS

Latest videos are available on the SPARKPLUS Website
Why SPARKPLUS
My aim was to support instructors to develop assessment tasks that encourage students to take more responsibility for their own learning, learn from their mistakes, explore their learning through peer conversations and to develop their professional attributes including judgement, reflection and critical evaluation.
My tool of choice when using self and peer assessment is SPARKPLUS. SPARKPLUS enables students to confidentially rate their own and their peers' contributions to a team task or individual submissions.
My recommendation is not because I am the SPARKPLUS project leader, but because I genuinely believe it is the best self and peer assessment tool available. In particular, to my knowledge it is the only tool that encourages academic honesty through its capacity to both detect suspected free riders, saboteurs and over raters and mitigate their impact on the self and peer assessment process.
Professor Keith Willey
University of Technology, Sydney
SPARKPLUS Supporting Resource
This document has been produced to assist instructors in using SPARKPLUS in their classes. It focuses on providing supporting material including information to be included in assessment and subject guides.
Download supporting resources
SPARKPLUS Instructional Videos
These videos were produced to assist instructors and students to interpret the factors produced by SPARKPLUS.
We recommend that unless you are already familiar with SPARKPLUS that you view these videos in order. In addition, you may find it helpful to read the excerpts (reproduced below) from the SPARKPLUS user guide explaining the SPARKPLUS SPA (Performance) and SAPA (Feedback) factors.
Understanding SPARKPLUS Factors:
Please note: the SPA and SAPA factors in the videos and below text are now called Relative Performance Factor or RPF and SA/PA
Links to other videos produced Post Fellowship
Why self-assessments should be included in Performance Factor calculations
This is a long video (15 minutes) you may want to view it in a number of sittings